Wondering how to repair a broken iPhone screen? If you've just had the misfortune of dropping your iPhone or had some accident where your iPhone's screen was cracked or shattered, then welcome to one of the biggest clubs in the world. This problem is very common, so Apple has options for you to get your iPhone screen fixed, but it isn't always cheap or convenient. So, what should you do if you have a broken iPhone screen? Let's see the differents options:
1. Live with it
Many people with a broken iPhone screen decide to live with it. Obviously, if your iPhone screen shattered completely and pieces are missing or if it's not working at all, then you have no other option than to get it fixed.
Bear in mind that once cracked, the iPhone screen is weak and very prone to further damage. It's smart to invest in a screen protector to help hold it together and keep it safe from further harm. Take a look our picks for the best iPhone 7 screen protectors, best iPhone 7 Plus screen protectors, or the best iPhone 6S screen protectors to get you pointed in the right direction towards choosing a good screen protector. Even if the screen is cracked, this will prevent it from getting worse, and it's a cheap alternative to a full repair.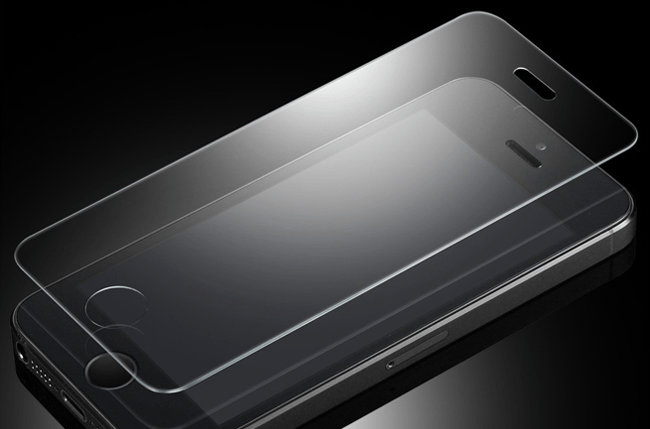 2. GET AN OFFICIAL REPAIR FROM APPLE
Opting for an official Apple repair is perhaps the best choice if your iPhone's screen becomes damaged. Apple has options for you, even if you're out of warranty.
When it comes to warranties, you always want to pay attention to the fine print. Every new iPhone comes with a one year warranty for repairs, but the vast majority of broken iPhone screens are considered to be accidental damage and not a manufacturing issue. Apple will determine whether the damage can be attributed to a manufacturing issue, or if it was accidental.
You'll be able to get your broken iPhone screen fixed by contacting Apple. The company will either send you a box, so that you can send in your iPhone by mail, or you can make an appointment at your nearest Apple Store for an on-site repair — provided that there aren't any other issues with the smartphone, and the only thing that needs to be done is a simple screen replacement.
Always keep your cool and be very nice and polite to the employees at the Apple Store. They'll replace a screen for free if they determine that it wasn't an accident. If your iPhone shows no other damage at all, and the only thing is a simple hairline crack, it's possible you may get lucky and get them to fix it for you for nothing.
Also, whenever you send your smartphone for any sort of repairs, backup your iPhone just in case. Follow these simple steps if you need help backing up your iPhone. If you can't use iCloud, won't use iCloud, or you don't use iTunes, then you can check out our guide on how to back up your iPhone to your computer with these 6 iTunes alternatives.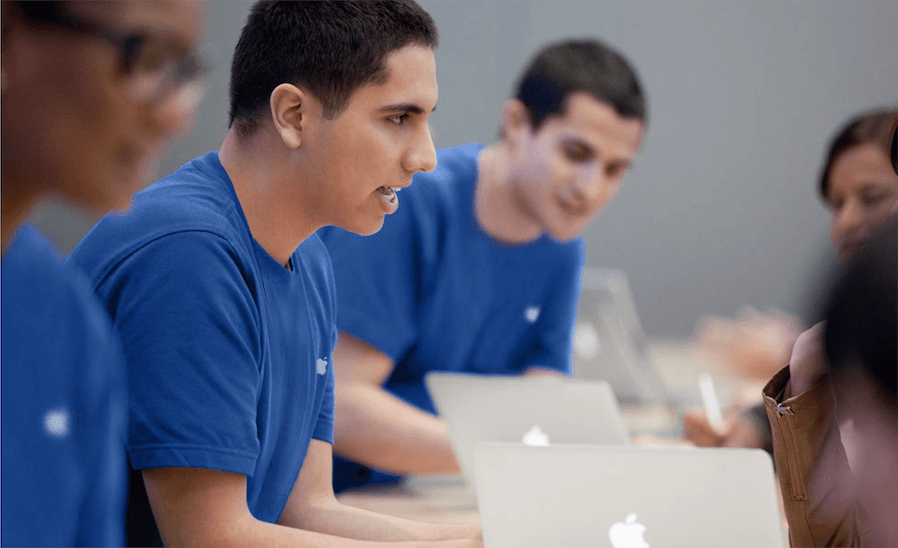 3. TRY TO FIX IT YOURSELF
There are many tutorials on the internet explaining how to replace an iPhone screen. It may be tempting for some to try to do this repair for themselves. From YouTube channels like JerryRigEverything, the information is out there. Watching someone who has done this many times may seem easy, but if you have no experience repairing smartphones it could lead to total disaster.
The iPhone 7 and 7 Plus are also water resistant. One of the ways the iPhone 7 achieves an IP67 water resistance is by using an adhesive when the screen is attached to the body of the smartphone. If you swap the screen, then your smartphone will no longer be water resistant.
Trying a repair yourself always comes with a warning that you are attempting it at your own risk, and it could end up costing you more than an official repair through Apple.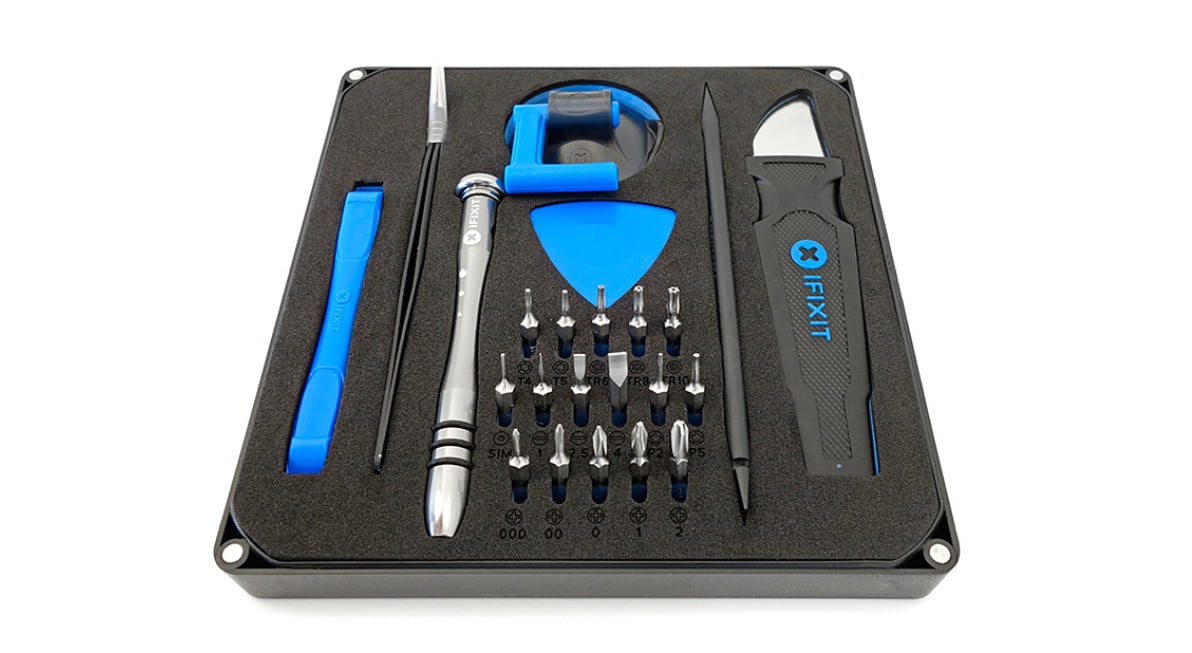 4. GET IT FIXED BY A THIRD-PARTY SHOP
There are some good third-party repair shops and services out there like iMonsterParts and some tempting prices. Check for reviews and check what guarantees we offer with the work.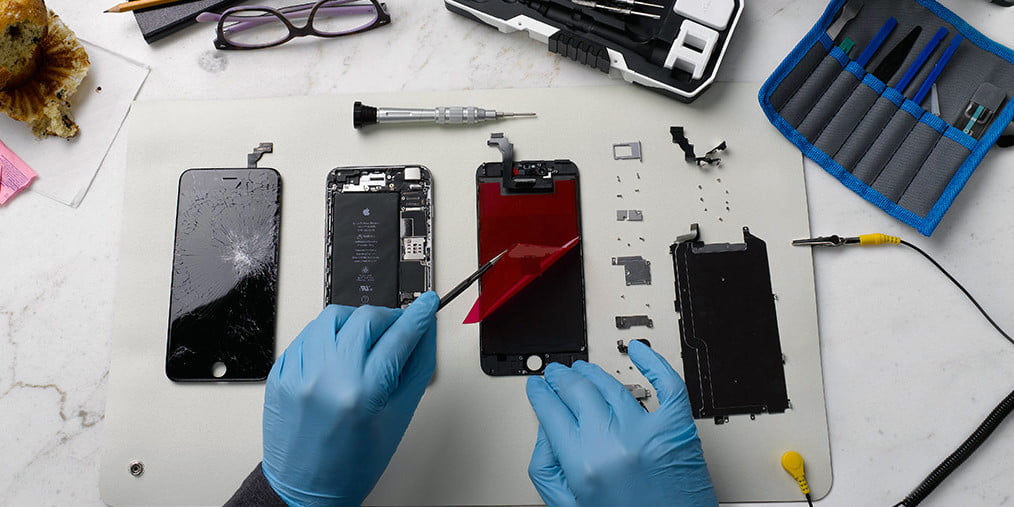 iMonsterParts – Source: https://www.digitaltrends.com/